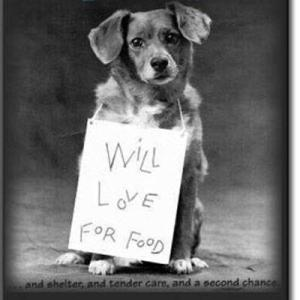 We have noticed that although people in distress often have an option of a shelter to go to for the night or at least a soup kitchen, their four legged family members do not. They are not allowed inside nor able to get any food. They are left to find for themselves until their family came out in the morning.
They just sleep outside and wait!!
One of our Directors took it upon herself to buy kibble and feed these pets since our government homeless services are not in a position to help. We now ask for donations to help feed these loved, but often homeless, pets so they can stay with their family and not wander into danger while just looking for food.
Thank you for any donation!!